According to stories, the first slot machines were developed as early as the 19th century. However, this is debatable. However, the fact is that already the first slot machines we could encounter in arcades and local casinos were equipped with fruit symbols and some additional simple symbols. Even today, fruit machines are incredibly popular. We got to the bottom of the reason for that. Find out below where the hype around fruits comes from and what you can expect from this type of slot machine.
The first Fruit Machines in the casino
For the first time, slot machines with fruits appeared on the market in the USA at the beginning of the 20th century. The eye candy of positive colours and tasty fruits became such a trend that the leading manufacturer of coin-operated machines at that time, Mill Novelty Company, branded its machines with a fruit logo. This brought the company great recognition and fruit machines became famous all over the world in a flash.
Why software developers still rely on fruits
As the gambling scene keeps growing, it is of course important for game developers to focus on novelties and innovations to impress players and win them over – right? On the contrary, numerous developers still rely on the classic fruit machines and can usually achieve great success with them. New fruit slots today are rather improved copies of old games instead of a great novelty. However, there are profound explanations for why machines are still so popular today. Many theorists have sought and found psychological explanations for this. One of them, for example, states that people react strongly to colours. The appealing bright colours of fruit send positive messages to our brains. Another theory is that we also associate the fruits in the games with food, which we, in turn, associated with harmony and being with family and friends. Or maybe it is simply the ease of use that fruit slots usually bring that appeals to many players. The fact is that fruit slots will never die out and, whether old or new, will never go out of fashion.
The most popular fruit slots of all time
The best fruit machines that have managed to thrill players worldwide with deliciously bright designs have largely been produced by very well-known software developers, such as Merkur, Novomatic, Microgaming and NetEnt.
Aside from the fact that these slot machines provide a good mood with dancing and happy and plump fruits, the slot machines also come with high payout odds, which is why you as a player can expect some great payouts with a bit of luck.
Play Fruit Machines is also conveniently on mobile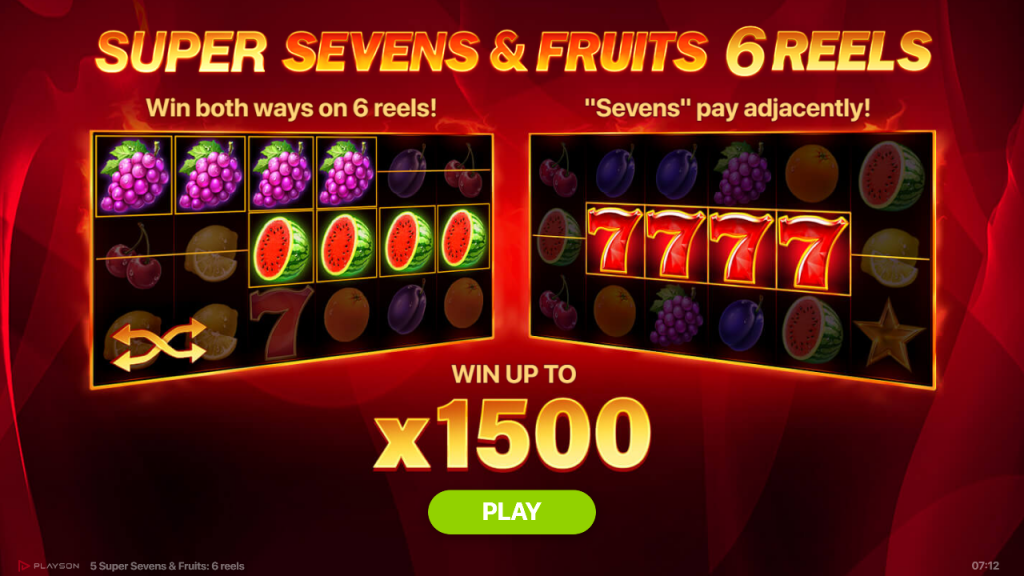 An interesting fun fact is that some of the oldest slot machines today can be played on mobile via any device without any trouble, while many newer games have not yet been updated to the latest technology. However, this only means good things for all fans of classic and traditional slots, after all, you can use a dose of positive happiness now and then, especially on the go. Regardless of whether you use iOS, Android or other devices, you can enjoy the tangy fruits on your screen at the online casino in the browser or via a direct app of a mobile casino.
Play for free or win real money
Fruit machines, like most online slots, also offer the possibility to play them in a free demo version or to wager real money and take the chance to win real money. Since the game rules are usually very straightforward, it doesn't take much practice before a real bet should be made. Nevertheless, there is nothing wrong with playing in free mode, as you can check the winning probabilities and build up tactics regarding your bets. Most fruit machines, as mentioned earlier, have pretty good payout ratios. This means that over a long-term period, they promise frequent and good payouts. That said, don't rush headlong into the fun and think about what your budget is and how high you want your stakes to be. You can almost certainly find fruit machines at any reputable online casino, so the search won't cost you much effort!